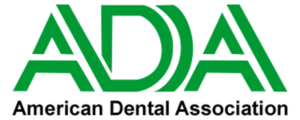 American Dental Association
With more than 160,000 dentist members, the ADA is the nation's largest dental association. The not-for-profit organization is considered the premier source of oral health information,  as it has been an advocate for public health and dentistry since 1859. The ADA Seal of Acceptance, issued through the ADA's state-of-the-art research facilities, has been a long-respected guide to the efficacy and safety of consumer dental-care products. For more information about the ADA, visit ADA.org.

Dr. Mark Burhenne
Just like our very own Dr. Dooley, Dr. Mark Burhenne believes good oral health is critical to good overall health and a longer, healthier life. Dr. Burhenne is the creator of askthedentist.com, a site (and YouTube channel) dedicated to providing knowledge and tools to help you take control of your oral health. We are happy to provide you with the dental-related information he provides.

New patients: Please download and fill out these two forms and bring them with you to your first appointment. We look forward to seeing you!
Find us
355 Parkway 575, Suite 100
Woodstock, GA 30188
355 Parkway 575, Suite 100
Woodstock, GA 30188

Monday, Tuesday, Wednesday:
8:00 AM - 5:00 PM
Thursday:
8:00 AM - 3:00 PM
Friday, Saturday, Sunday:
Closed